August 4th - 9th



Thanks to everyone who made Lindon Days a success again this year!

Monday, August 4th 2014
CAR SHOW
4 pm to 9 pm
All Makes and Models are Welcome! Cars, Trucks, Motorcycles, Etc
Lindon City Park 200 North State Street
Driving South on I-15 - Exit 275 and North on Pleasant Grove Blvd, -East on 700 North - South on State Street.
Driving North on I-15 - Exit 273 - East on 1600 North - North on State Street.
FREE for Car owners and Spectators

Download your pre-registration entry form HERE!
SPONSOR CHOICE AWARD JACKETS
Pre-registered participants will receive a free event T-shirt while supplies last.
Raffle tickets $1 each or 6 for $5 with all proceeds going for Lindon Police Emergency Response Trailer.

---
Tuesday, August 5th 2014


Night Out Against Crime

LOCATION MOVED DUE TO RAIN
7:30 pm
Sponsored by Intermountain Turbine and AmBank
LINDON COMMUNITY CENTER
As part of our Lindon City Celebration, Night Out Against Crime will be held at the Lindon City Main Park on Tuesday Night. The Lindon Police Department will give presentations on safety and have fun activities to teach safety and awareness.
Come out and meet those that serve and protect our community.
Directly after the presentation from the Police Department, join the Lindon City Council Members at the Intermountain Turbine FREE ICE CREAM Social and free Frisbee toss. This is great opportunity to visit with your local elected officials. At dusk we will be showing THE LEGO MOVIE Sponsored by AmBank on the outdoor screen!
Be there early to get the best Spot.
---
Wednesday, August 6th 2014
Huck Finn Fishing & Community
Lawn Mower Races
HUCK FINN FISHING
6:30 pm
Sponsored by Rock Canyon Bank
Creekside Park
600 W 100 S
An annual favorite, come bring your poles and bait to Creekside Park for the traditional Huck Finn fishing event. Sponsored by Rock Canyon Bank.
Lani's Hawaiian Shaved Ice and Magleby's Fresh
Dress up in Huck Finn-era costumes and compete to win prizes.
Prizes for the Largest Fish, First Fish Caught, and many more.
Sponsored by LKC Automotive & Lindon Outdoor Power Equipment
800 W 400 N
We invite all to bring your lawnmowers down and race others around out dirt track. Any riding lawnmower can be used. Please pre-register for this event. Beginners encouraged to participate. (Mower blades must be removed or safely disabled. All drivers must
have their own helmet.)
Download Rules HERE
---
Thursday, August 7th 2014
Free Swim Day &
Flag Retirement Ceremony

FREE SWIM DAY!

Lindon Aquatics Center
12:3
0 pm to 6:00 pm

60 N 60 W Lindon
With the coupon that will be printed in the Lindon Days Booklet, come down to the pool and enjoy the afternoon swimming and fun surprises for FREE.
(Must present the original coupon for FREE admission)


Lazy River Duck Race

3:00 PM
Sponsored by Saratoga Jewelry
Sign up when you arrive at the pool and get a duck to race in the lazy river.


Dime Dive

3:30 PM
Sponsored by AmBank
AmBank is sponsoring the Annual Dime Dive again. Come jump into the pool and see how many dimes you can get. Several age categories for all swimmers.
Free for all ages 0-14 years old.
Flag Retirement Ceremony & Military Tribute
7:00 pm
Main Park Horse Arena
200 N Main Street
Join with the Utah Army National Guard, VFW, American Legion and Local Area Boy Scouts for our Second annual Flag Retirement Ceremony. Bring your lawn chairs and Boy Scouts in to be 'in uniform' to participate. (scouts please arrive at 6:30pm)
Friday, August 8th 2014
Kids Fair, Family Arena Events, Youth Dance
Lindon Days staff will have many fun and exciting activities as well as learning
opportunities at the Main Park.
All activities will be

FREE

for 14 and under.
Tie-dye shirt booth (bring white shirt)

Airsoft gun range. Get Some Guns & Ammo

Inflatable obstacle course

Home Depot Craft Tent

Visit by Life Flight Helicopter

Activities provided by Utah National Guard

Highway patrol seat belt crash simulator

Face painting

And much more!
This is your chance to get your whole family involved in Old Time Arena Events that will be fun to participate in and exciting to watch.
Space is limited so pre-registration is strongly recommended.
Events:

Calf Ride: 20 riders
Sheep Ride: 40 Riders in 2 Draws
(Sheep ride have weight limit of 45 lbs.)
Steer Ride: 10 Riders in 2 draws
Chicken Race: 7 & Under
Ribbon Chase: 13 & Older
Greased Pig: 6-12 years old
Cost: $20.00 for a Family Pass.
(The family pass allows all immediate family members to participate in as many events as they would like. Answer all questions on the sign up for event reservations.)
$3.00 each for the chicken race, greased pig, and ribbon chase.
$6.00 each for Calf Ride, Sheep Ride, Steer Ride. Late registration is
NOTE: All release forms must be signed by a parent or guardian in order to participate. Helmets are required and must be brought by those participating.

Sponsored by Mac Plumbing
West Community Center Parking Lot
DJ will be playing the top-40 music
Saturday, August 9th 2014

Flag Raising Ceremony
5K Race Run
Chuck Wagon Breakfast
Grand Parade
Entertainment in the Park & Booths
Mini Rodeo
Concert & Fireworks
FLAG RAISING CEREMONY

**NEW LOCATION**




Lindon Community Center


25 N Main
Lindon Days official flag raising ceremony will take place in front of the Community Center (25 N Main). Come show your patriotism by joining in with the Lindon City Police Department in the special and sacred event.
LINDON DAYS 5K DASH AND FAMILY FUN RUN
6:30 am Final registration
7:30 am (5K race starts after the Flag Ceremony)
The run begins at the Community Center North Parking Lot and Main Street.
Pre-Registration is required for tee shirts.
Cost: Pre-registration w/ Shirt is $20 per participant
Race Day registration is $30 (no shirt guarantee)
Packet pick up is Friday Night from 3:00 PM to 6:00 PM at the Healthy Lindon Booth and the Kids Fair at the Main Park (or in the morning at 6:30 AM)
7:30 AM


**NEW LOCATION**




Lindon Community Center
The City Mayor and Council will cook their traditional breakfast which includes pancakes, eggs and all the trimmings.
Family Pass (family of 4) $15.00
Center Street from 900 East to 60 North and Main
A Superhero Celebration is the theme for the 2014 Lindon Grand Parade. This is open to everyone. Welcome Bands, Floats, Animals, performing groups, and local businesses as they parade down Lindon Center Street.
Line Up starts at 8:00 AM
Lindon City Main Park Pavilion
Come down to the park after the parade and check out the vendors as well as sit in the shade with a cool drink and enjoy the entertainment groups on the stage.
Entertainment Schedule Coming Soon!
Presented by LKC Automotive
This is a great event for rides and spectators alike.
Riders are required to bring the own horses.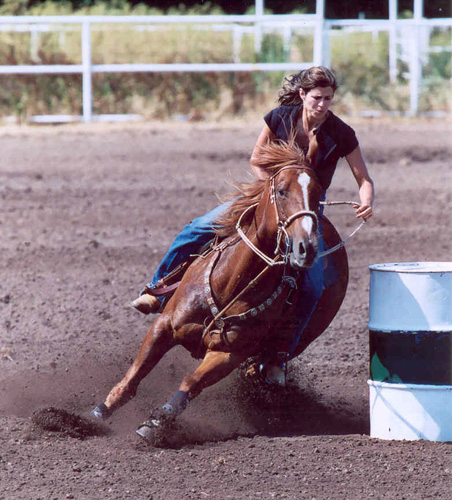 Hide Race
Horse and Buggy Grocery Run: 12 & Under
Horse and Buggy Grocery Run: Open Class


Spectators are FREE – Bring your chairs and blankets
CONCERT & FIREWORKS IN THE PARK
This year the Lindon Days staff members are excited to announce
Maddie Wilson in Concert!!!
Maddie Wilson is a fast-rising country singer who just hit #1 on the Indie Country Charts with Skirts, a catchy tune that tells the story of a redneck boy marrying a city girl. Skirts, this soulful teenager's first release, has caught fire and can be heard on radio stations all across the United States and the world.
Her hit song Skirts was selected for the upcoming hits CD of New Music Weekly and the Independent Music Network featured her in a show that was syndicated to radio stations all across the globe. But Maddie is no one-hit wonder. She now has two more hits racing up the charts, Summer Times and Mistie Girl, and her meteoric rise is showing no signs of stopping.
(Text and Picture Courtesy of Green Light Booking)
Fireworks will follow the concert at Dusk
Sponsored by Interstate Gratings
If you are interested in volunteering or participating in Lindon Days
please contact Lindon Days Volunteer Coordinator
Rachel Draper (801) 769-8627 or